Relōku makes London removals, collections and deliveries easy…
Man and Van Services
Kingston upon Thames London
Hire a van with driver to collect, move and deliver anything you need around London – from a single box to your entire home or office. Our unique software tracks your entire move in real time offering you efficiency, reliability and transparency with 'exact use' pricing.
Faster
Live availability, instant booking and precision arrival times with efficiency-optimised dynamic routing.
Safer
No outsourced movers - our checked and trained teams in branded vans ensure reliability and security.
Fairer
Industry unique 'exact use' quoting and pricing, no pre-payments, and full service guarantees.
Find a Man and Van in seconds

Trusted by previous clients
How it works
Collect or deliver anywhere in London, any room on any floor!
Hire the van size you want, with as much help as you need.
Real time availability for on-demand or future bookings.
Try it out

Choosing Van Size
We don't require a precise list of your removal load - you won't know exact amounts until you're packed, plus weights & dimensions are hard to measure - just select a suitable van for your moving requirements.
Check guidelines below - if unsure please opt for the next van size up.
Medium Van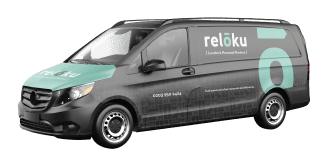 15-25 boxes/bags + 2-3 small furniture
2.7m length
1.8m width (1.25m between wheel arches)
1.4m height (door aperture height 1.2m/width 1.4m)
1100kg max load weight
6 cubic meters/35 sq feet
Large Van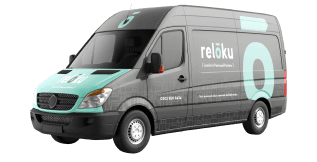 30-45 boxes/bags + 3-5 large furniture
3.4m length
1.75m width (1.35m between wheel arches)
2m height (door aperture height 1.9m/width 1.6m)
1300kg max load weight
11 cubic meters/53 sq feet
Extra Large Van
40-55 boxes/bags + 4-6 large furniture
4.4m length
1.75m width (1.35m between wheel arches)
2m height (door aperture height 1.9m/width 1.6m)
1350kg max load weight
14 cubic meters/62 sq feet
Luton Van
(Tail-lift available)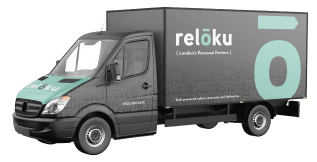 40-50 boxes/bags + 4-6 large/tall furniture
4.1m length
1.9m width
2.1m height (door aperture height 1.9m/width 1.9m)
1200kg max load weight
15 cubic meters/65 sq feet
More Van Size Details
Contact our Man and Van Team
The premier removal service in Kingston upon Thames London. Relóku is perfect for any London move. Using real-time availability and personalised pricing equivalent to actual use, Relóku brings efficiency and cost control while maintaining a premium service experience.
Instant Quotes & Booking

Testimonials in London
Amazing service. The driver was professional and very helpful!
Domenico
Google Review
Highly recommended – friendly, considerate and efficient. Thanks!
Belinda
Google Review
These guys have made my life easier several times!
Jake
Google Review
Man and Van Kingston upon Thames Services
Our expertly trained and fully insured teams are bound by our Code Of Conduct for excellent customer service, and use branded vans in a variety of sizes to suit your needs.
Choose your Van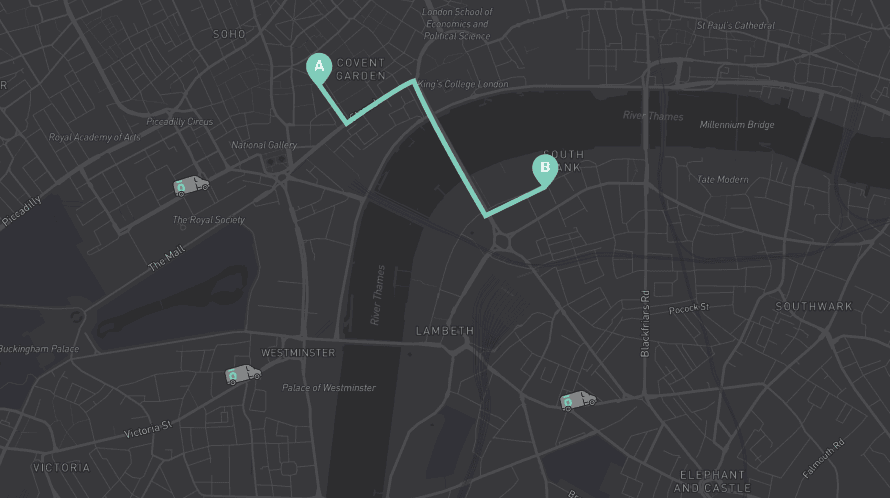 Man and Van Kingston upon Thames London
Real-time availability and live tracking means you'll never have to wait, and with our unique actual use pricing you can book the exact amount of time you need, only paying for what you use.
Take a look
Get In Touch
Frequently Asked Questions
What services does Relōku provide?
What should I use the service for?
What hours do you operate?
Why shouldn't I just use a courier?
Why shouldn't I just use a taxi?
What is your 'pool' option?
How do you say the name, and what's with the little line?
See all Frequently Asked Questions