Van size details
Plus load / unload estimations, passenger seats and other requirements.
Loading And Unloading Time Estimations
We only charge the time, distance and help you actually use during your move, measured by our unique real-time tracking tech.
You're not committed to the exact load-times you book, but try to be accurate for scheduling and your cost expectations.
Be aware that flights of stairs, difficult angles, lengths of hallways, distance from door to van, waiting for lifts, etc. take longer.

Helper Requirements
Drivers help lift and carry your items to any room on any floor at no extra cost. Use extra porters for items which you're not comfortable lifting with your driver – or if you want us to take care of it all for you!
The Porter icon at the top of van selection page lets you choose more help.
Available Passenger Seats
You can travel with us free – the Chair icon shows available passenger seats for each van. Most vans have 3 seats (driver plus 2). Select a van with the amount you need and confirm on the booking page.
Choosing Van Size
We don't need an exact itinerary of your load – you won't know exact amounts until you're packed, plus weights and dimensions are hard to measure – but please try to select a suitable sized van for your load.
We'll always try to complete your move (even doing multiple runs if required, and time allows) but if unsure then please opt for the next size up. It will almost certainly save time and money in the end!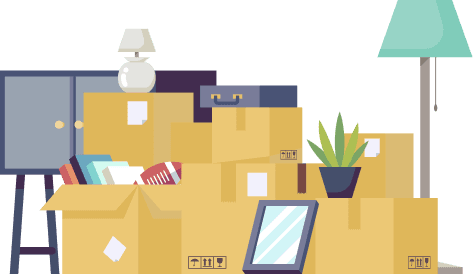 Medium Van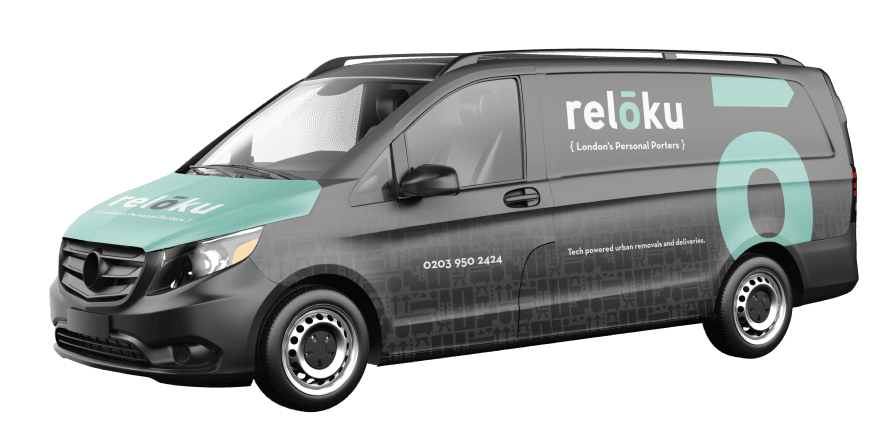 15-25 boxes/bags + 2-3 small furniture
MEDIUM VAN
Examples are Mercedes Vito, Ford Transit, or Renault Trafic which fit around 25 assorted boxes/bags OR 10-15 boxes/bags + 2-3 small furniture items (bedside table, box fridge, armchair). 3 seats total (driver +2 passengers).
Loading area dimensions:
2.7m length
1.8m width (1.25m between wheel arches)
1.4m height (door aperture height 1.2m/width 1.4m)
1100kg max load weight
6 cubic meters/35 sq feet
Large Van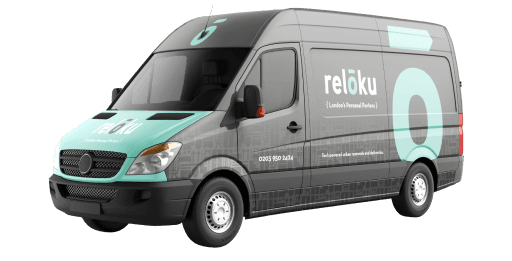 30-45 boxes/bags + 3-5 large furniture
LARGE VAN
The classic courier-type van, eg. Mercedes Sprinter, Ford Transit LWB or Renault Master which fit around 30-45 assorted boxes & bags + 3-5 large furniture items (sofa, mattress, fridge, wardrobe). 3 seats total (driver +2 passengers).
Loading area dimensions:
3.4m length
1.75m width (1.35m between wheel arches)
2m height (door aperture height 1.9m/width 1.6m)
1300kg max load weight
11 cubic meters/53 sq feet
Extra Large Van
40-55 boxes/bags + 4-6 large furniture
EXTRA LARGE VAN
The biggest courier-type van, eg. Mercedes Sprinter XL, Ford Transit Jumbo or Iveco Daily which fit around 40-55 assorted boxes & bags + 4-6 large furniture items (sofa, mattress, fridge, wardrobe). 3 seats total (driver +2 passengers).
Loading area dimensions:
4.4m length
1.75m width (1.35m between wheel arches)
2m height (door aperture height 1.9m/width 1.6m)
1350kg max load weight
14 cubic meters/62 sq feet
Luton Van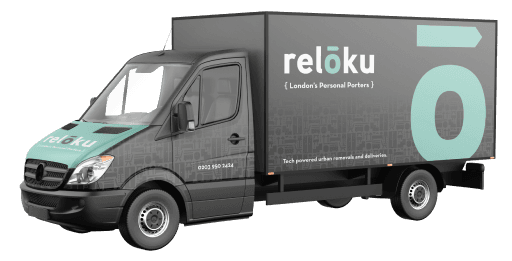 40-50 boxes/bags + 4-6 large/tall furniture
LUTON VAN
Square rear box vehicles with a higher roof and often a tail-lift which fit around 40-50 assorted boxes/ bags + 4-6 taller furniture items (sofa, double mattress, fridge, wardrobe). 3 seats total (driver +2 passengers).
Loading area dimensions:
4.1m length
1.9m width
2.1m height (door aperture height 1.9m/width 1.9m)
1200kg max load weight
15 cubic meters/65 sq feet